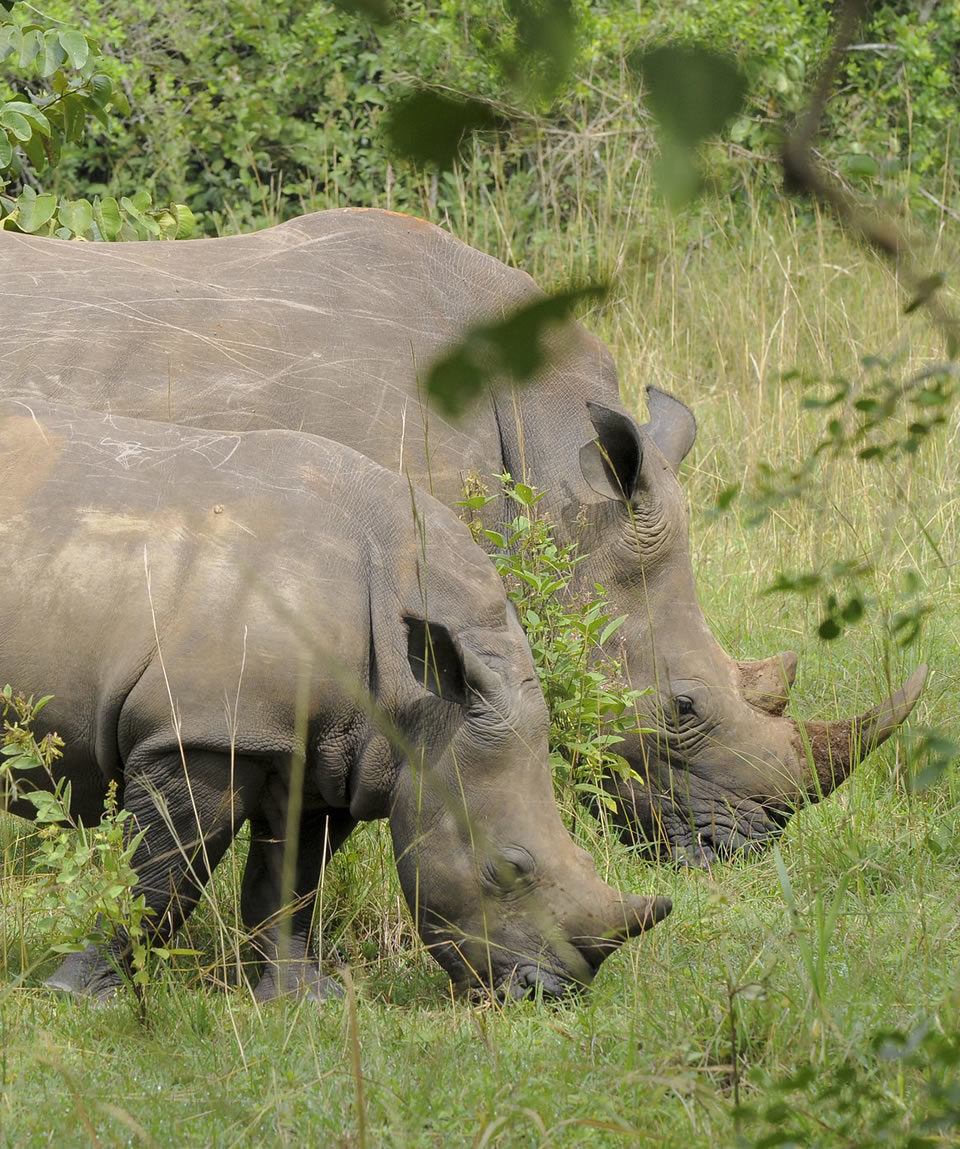 3-Day Murchison Falls & Ziwa Rhino Sanctuary
from
$950.00
This 3 day Safari to Murchison Falls National Park, gives you a great time in the wild with great sights of the magnificent Murchison falls that falls from a 45m wall through an 8m wide gorge hence giving it a very scenic look
Reviews 0 Reviews

0/5

Vacation Style Holiday Type

Activity Level Challenging
All about the 3-Day Murchison Falls & Ziwa Rhino Sanctuary.
This 3 day Safari to Murchison Falls National Park, gives you a great time in the wild with great sights of the magnificent Murchison falls that falls from a 45m wall through an 8m wide gorge hence giving it a very scenic look and a thunderous roar of the waters before it continues with its course on the Victoria Nile. Amazing vegetation types especially Savannah and amazing wildlife species such as lions, warthogs, elephants, antelopes, Nile crocodiles and birds like kingfishers and others.
Included
Park fees (For non-residents)
All activities (Unless labeled as optional)
All accommodation (Unless listed as upgrade)
A professional driver/guide
All transportation (Unless labeled as optional)
All Taxes/VAT
Meals (As specified in the day-by-day section)
Drinking water (On all days)
Excluded
International flights (From/to home)
Roundtrip airport transfer
Additional accommodation before and at the end of the tour
Tips
Personal items (Souvenirs, travel insurance, visa fees, etc.)
Government imposed increase of taxes
Some meals (As specified in the day-by-day section)
The tour package inclusions and exclusions at a glance
What is included in this tour?
Items that are included in the cost of tour price.
What is not included in this tour?
Items that are not included in the cost of tour price.
Day1 Transfer to Murchison Falls with Ziwa Rhino Sanctuary (Rhino Tracking)

Hopefully, your flight is scheduled for an early landing in Entebbe. Your guide/driver will pick you up from Entebbe Airport and head out for Murchison Falls. The highlights of this park include the roaring rapids of the Murchison, and the rolling plains of Uganda's largest national park, where you will have the chance to view lions, giraffes, hartebeest, buffalo, and elephants. Then you will be fascinated by the concentration of hippos and Nile crocodiles here. For birders, Murchison Falls boasts 450 bird species including the elusive shoebill stork, dwarf king fisher, the white-thigh hornbill, and the Goliath heron among others.
En route, make a stopover at Ziwa Rhino Sanctuary, for your first Big Five experience where you will have an hour of rhino tracking. Another stop will be in Masindi in order to enjoy your lunch. Continue to the park and check into your accommodation to relax for the evening.

Day 2 Morning game drive and boat trip to the top of the falls

On this day wake up early and have breakfast at 6:30 am, meanwhile, your driver and the ranger guide will pick you up from the lodge and readily start your Game drive at 7:00 am. This is surely a beautiful drive across the grassland down to Lake Albert where the Albert Nile heads north. Additionally drive to the open African savannah in search of Lions, leopards, hyenas, buffaloes, elephants, Jackson heart beasts, oribi, waterbucks, and Uganda kobs. At around 11:40 am, drive back to the lodge in order to freshen up and have lunch.

After lunch in the afternoon, you will basically embark on the three-hour launch trip to the base of the falls. You will however cruise past huge hippo pools, crocodiles, and bathing buffaloes. And furthermore, numerous aquatic birds adorn the north bank on the way to the mighty waterfalls for instance the bee-eaters, the colored kingfishers, the shoe-billed stork, and many others. While at the base of the fall, you could opt to go hiking to the top falls.

Day 3 Return to the airport/Kampala

Lastly, after breakfast in the morning, you will finally return back to Kampala. En route, you will be able to enjoy spectacular views including the Karuma falls. You will have a brief stopover in Masindi for lunch and then continue with the journey. Upon arrival in Kampala, you will be dropped off at your preferred location although we can drop you at the Airport.

Thank you for specifically choosing Paradise Adventure Vacations and we hope to see you again in Uganda.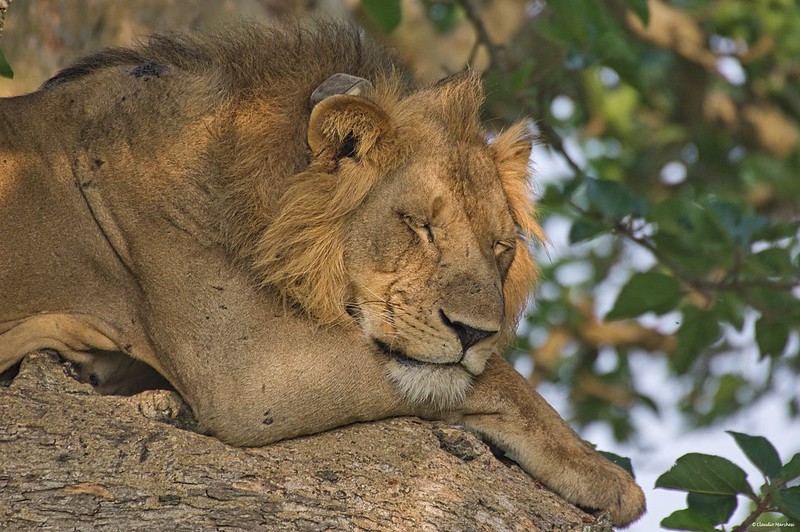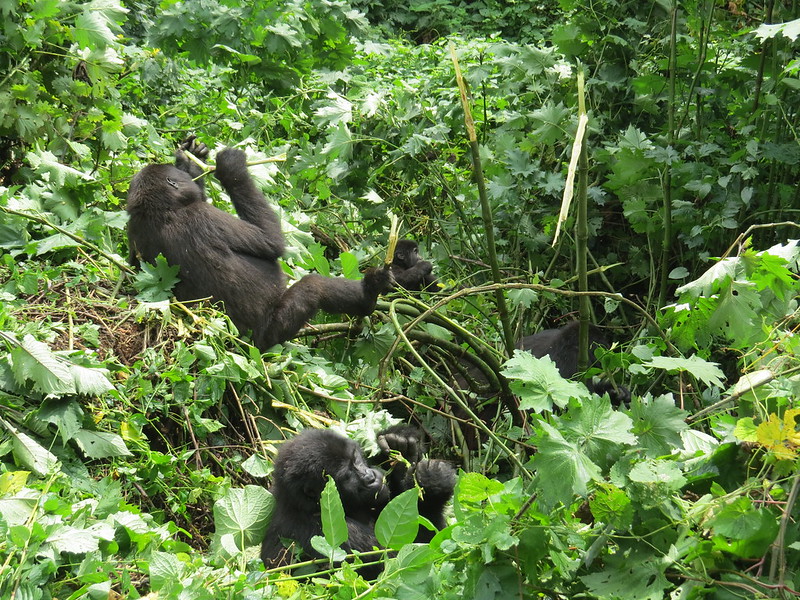 Hotels, Tea Houses and Lodges
Moderate Accommodation
Moderate Hotels or Accommodations are majorly standard lodges/hotels which you can group into 3-star hotels. They have self-contained rooms, with hot running water on a daily basis. The food served is made by excellent and experienced Chefs. The Lodges cater to all dietary requirements, meaning if you are vegetarian, be rest assured that you will have lunch and dinner. All the moderate hotels in this itinerary are boutique hotels which means that we ensure the tranquility and relaxation that one needs after their trip.
Luxury Accommodation
An experience that is richer than your need is luxury. But this time it might be in the wild.
Luxury accommodations are the hotels or lodges which have five or four star ratings.
Among the luxury accommodations in Uganda is Chobe safari lodge which recently hosted the world's famous figure, Kim and Kanye West.
Budget Accommodation
Budget Hotels, lodges or accommodations provide minimum amenities and services for a lower price than a regular hotel in the area. they provide clean rooms that are safe and meet the basic needs of a guest. Extra amenities may be available, but for an extra cost.
Budget prices vary depending on the season, destination, the amenities, the quality and the level of service. In general, a hotel that is less than 50 euros is considered a budget hotel. However, most budget hotels have rooms below this price. Most budget hotels fall into the category of 1 – 2 Star Hotels, therefore they provide the respective quality of services and facilities
The tour package inclusions and exclusions at a glance.
Paraa Safari Lodge
Pakuba Safari Lodge